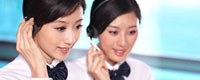 Name: Lily LEE
Tel: +86-186 7081 1311
Fax: +86 -(0)731 2239 9237
Mobile: +86-186 7081 1311
E-mail: lilylee@ibouya.com
Add: Zhuzhou 412007, Hunan, China
Skype: lilylee288@hotmail.com
whatsapp: 008618670811311





Product name : Rope toy 2327

Product No. : 201891114588
Details:
Rope toy 2327
New arrival, cotton rope toy with a hand-held interactive
Article#: 2327
Specification:
Bouya brand play chew toy. Made by 100% eco-friendly cotton rope.
Help puppy dog to clear teeth and help teeth healthy, good choice for pets chewing desires.
Material: Cotton String and Knot, Dumbbell
Toy Length: 45.3cm
Toy Weight: 340 grams (Approx.)

Type:
Chew Toy and Training Toy

Brand:
BOUYA

Features:
Knot, Dumbbell, Play Toy.