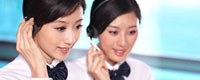 Name: Lily LEE
Tel: +86-186 7081 1311
Fax: +86 -(0)731 2239 9237
Mobile: +86-186 7081 1311
E-mail: lilylee@ibouya.com
Add: Zhuzhou 412007, Hunan, China
Skype: lilylee288@hotmail.com
whatsapp: 008618670811311





Company News
>> Need to buy toys for pet dogs, but don't know how to choose?
Need to buy toys for pet dogs, but don't know how to choose?
Do you know how to choose a more suitable toy for your pet dog?

Now let 's discuss the precautions in the process of selecting pet toys. Generally speaking, there are no problems with the following four points:


The material of pet toys is not only related to the playability of pet toys, but also to the health of dogs. Dogs cannot distinguish the quality of pet toys. Any toy can be held in the mouth by the dog. This requires the owner to pay attention to the material when choosing a dog toy. It is best to choose a cotton rope or TPR soft material, the toy is not only resistant to biting, but also effectively protects the dog's mouth and teeth.


2. Specifications of pet toys
Owners who often buy pet toys will notice that some pet toys will match the specifications of the pet toy according to the dog's body shape, to avoid the situation that the dog eats the toy ball by mistake, so when choosing a pet toy, you should try to buy a bigger pet toy.


3. Related designs for pet toys
Pet toys often have small parts such as eyes and nose in order to enhance their beauty. In fact, this is also a potential threat to the health of dogs. So you need to pay more attention during choosing.


4. Pet toys are divided into two categories according to their functionality:

solitary toys

and

interactive toys

. As people's lives get busier and they don't have time to spend with dogs, they can choose toys alone, here the interactive toys is better.


Let's do the above, the dog will be happier!