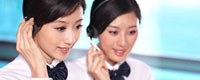 Name: Lily LEE
Tel: +86-186 7081 1311
Fax: +86 -(0)731 2239 9237
Mobile: +86-186 7081 1311
E-mail: lilylee@ibouya.com
Add: Zhuzhou 412007, Hunan, China
Skype: lilylee288@hotmail.com
WeChat: bouyalilylee





Company News
>> Present situation and Prospect Forecast of pet toy industry in China
Present situation and Prospect Forecast of pet toy industry in China
Now China's pet market is full of different kinds of pet products, such as pet clothing, pet food, pet jewelry and so on. Now around all kinds of pet products emerge in an endless stream, of which a very important development trend is attaches great importance to the environmental protection of the pet market, it will become future Chinese pet market an important trend.
According to the research of the pet industry of professional research institutions, the market operation status and the overall market competition pattern and the future development trend of the pet toy industry in China are also studied. This will provide more references for China's future pet toys market development, so that the pet toy industry in China has a better development opportunities and space.
Then, it makes a scientific analysis of the development status and future trends of China's pet toy industry in China, and provides a more professional guidance for the future development of pet industry in China.

At this stage in China, pet toys market has a huge development space and potential. First, China as a developing country itself has a very broad market, the continuous improvement of people's consumption level, and improve the concept to pet makes people have a new understanding of pet toys, in improving their lives at the same time also pay attention to improve the living environment and conditions for pets. Secondly, pet and pet toys has not only a fun things, gradually has become synonymous with the identity and status, plays a more and more important position in people's life, so that people will spend more money on pets. For example in some of the faster
development of big cities and in pets monthly consumption has more than 3000 yuan, which is the further development of China's pet toy industry to provide more development potential, all of a sudden become hot investment projects.

China pet toys are not only at the stage of rapid growth, even in the future also has a very broad space for development and potential. First of all, the pet toy industry is different from other pet related industries, its low investment costs, the development of large space, high profit margins, in a short period of time to obtain the corresponding economic benefits. Second, governments around the stage are very supportive of the establishment of the innovative project, pet toys is a novel of entrepreneurial projects, so local governments for pet toys related projects to provide more financial and technical support. Finally, in particular, the state departments have seen the potential of the pet industry in China to promote the development of the national economy, so in terms of pet toys export tariffs have been put down. These will provide more convenient conditions for the development of China's pet toys.

China pet toys in the process of development, but also has other various superior conditions, which makes to pet toys in the future of China have more broad space for development and potential, it will for the comprehensive development of pet industry to provide more opportunities. The overall development and progress of China's national economy in the future.