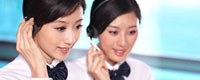 Name: Lily LEE
Tel: +86-186 7081 1311
Fax: +86 -(0)731 2239 9237
Mobile: +86-186 7081 1311
E-mail: lilylee@ibouya.com
Add: Zhuzhou 412007, Hunan, China
Skype: lilylee288@hotmail.com
whatsapp: 008618670811311





Product name : Cotton Rope Doll Pet Toy 2335

Product No. : 20201029145240
Details:
[Production name]: Cotton Rope Doll Pet Toy 2335
[Material]: Cotton rope
[Specifications]: Total length is about 12cm
[Color]: As the picture
[Product description]:
1. Cotton rope toys can help pets grind teeth, can effectively clean dog's teeth, reduce dental calculus and other diseases, and keep the mouth fresh.
2. Teeth cleaning ropes are made of colored cotton rope bones, which are especially suitable for the owner and pets to play together. The special cotton rope bones help the healthy development of pets' teeth and gums.
3. This product is bite-resistant and wear-resistant, and can consume time. It is a good toy for your dog to grind teeth. At the same time, you don't have to worry about the dog's destructive power when you grind your teeth. Use it to attract your dog's attention, shoes, socks, The sheets don't need to be bitten by dogs!